Boarding Stable in Poolesville, Maryland
Potomac Riverside Stables is a boarding stable located in the Poolesville / Dickerson, MD area. We are an ideal location for boarders who just want to spend relaxing private time with their horse no matter what their interest may be: showing, training, starting a young horse, retraining an older horse, conditioning, competitive training, or simply relaxing with a friend and trail riding. This is an excellent location for endurance riders and trail riding enthusiasts – it's truly trail-riding heaven. The boarding stable's well-trained school horses are available for equine leasing, making it possible for boarders to bring a guest on the trails.
Our boarders here come from various Maryland locations such as Poolesville, Dickerson, Germantown, Gaithersburg, Potomac, Rockville, Bethesda, Buckeystown, Barnsville, Boyds, Frederick, as well as Virginia locations like Leesburg, Sterling, Reston, Great Falls, Arlington, and quite a few also come from Washington, D.C.
At Potomac Riverside Stables, your horse will receive:
This is a very relaxed and independent environment. There is no pressure to take lessons, but if you choose to, there are several instructors to choose from and your own instructor is welcome. We offer horse training and instruction in all disciplines including Dressage, Hunter/Jumper, Eventing, Problem Solving Horse Training, Horsemanship, and Western. Trail riding and equine leasing is also available. You can bring a friend and rent one of our school horses so your friend can go riding with you along the C&O Canal.
We also offer a wide range of amenities, viewable on our Facilities page: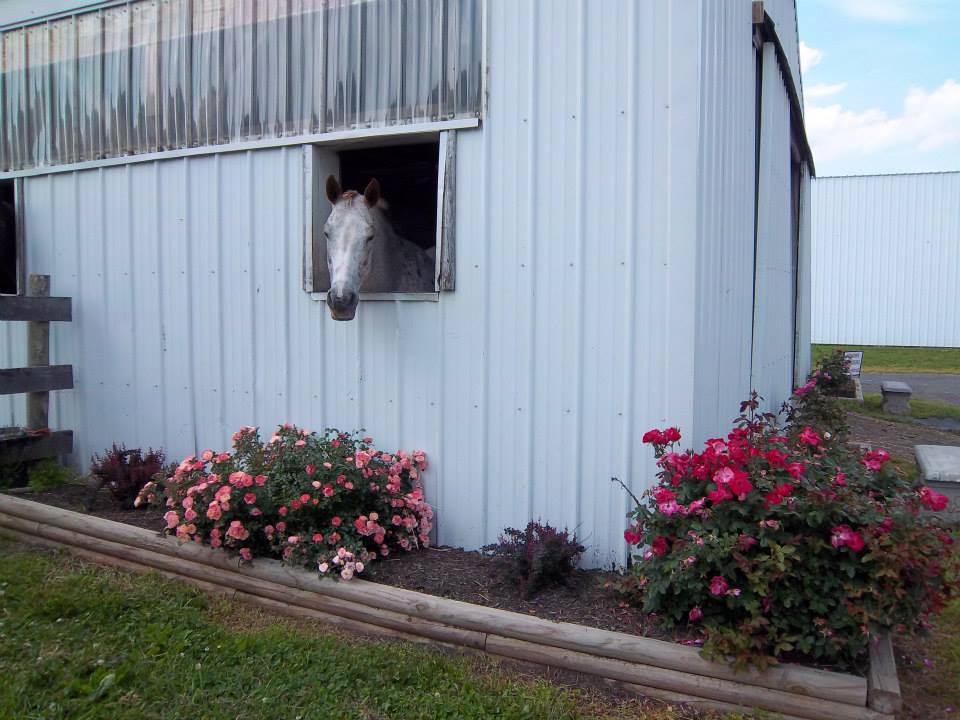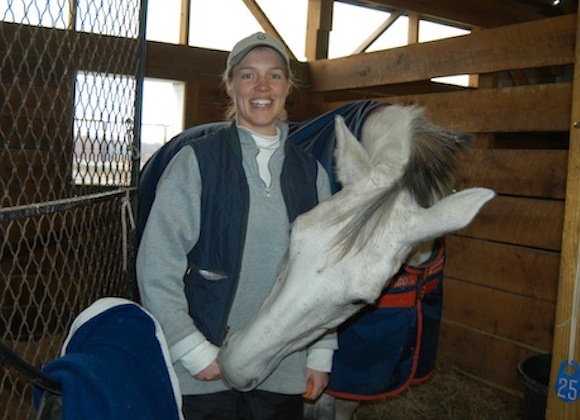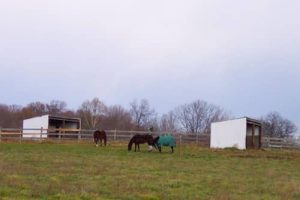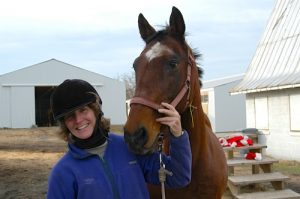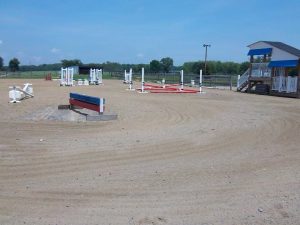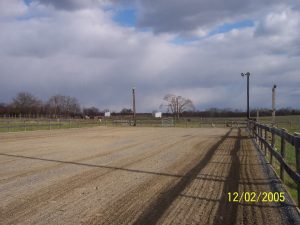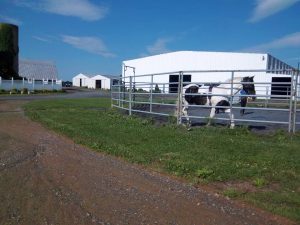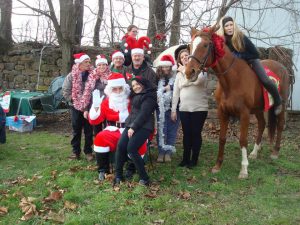 Stall Board
Call for details
Spacious stalls ranging from 14' x 14' to 13' x 12'

All stalls have windows, rubber mats, sawdust bedding, 2 water buckets, mineral blocks, fans, and fly spray system

Unlimited, premium quality hay grown on the farm

Tack room with large individual lockers

Feed room to keep your individual supplements

Supplements are added to your horse's feed at no additional charge

Minor medical attention is available and administered by a qualified manager

Blanket racks on every stall and blanketing provided on an as-needed basis

Fans circulate air throughout the entire barn for summer comfort

Maximum day-long turn out

Horses are turned out in small groups of 4 or 5 and we take care to ensure that turn out groups are compatible.
Field Board
Call for details
Field boarders receive all the same facility privileges as the stall boarders

Your horse can also be field boarded in one of our 8 paddocks

The sizes of the paddocks range from 10 to 15 acres

Every horse is rotated between 2 fields to ensure good grazing pastures

Every field board horse is checked daily, looked over for cuts or injuries or medical problems

Minor medical attention is available and administered by a qualified manager

There is a stall available for rental on a daily basis for injured or laid-up horses

Every field has its own walk-in shelter large enough for 6 horses

Horses are turned out in small groups of 4 or 5 and we take care to ensure that turn out groups are compatible.
All vets are welcome to Potomac Riverside Farm, and many different vets do visit the farm. You are welcome to use your own personal vet or, for your convenience, we do have a barn vet: Dr. Sarah Link. Under the Barn Health Program, Dr. Sarah Link administers seasonal shots and bimonthly worming on a regularly scheduled basis to protect your horse's health. Required shots for all horses include Potomac Fever, Influenza, Flu/Rhino virus, EWET, Strangles, West Nile, and Botulism. As Coggins are required for all horses, this is included in the annual Barn Health Program. You will be billed by the vet directly, but all scheduling and record keeping is handled by us.
You are welcome to use and select your own farrier. Again, for your convenience, we have a barn farrier. We will keep your horse on a regular schedule and assist you in attending your appointments.